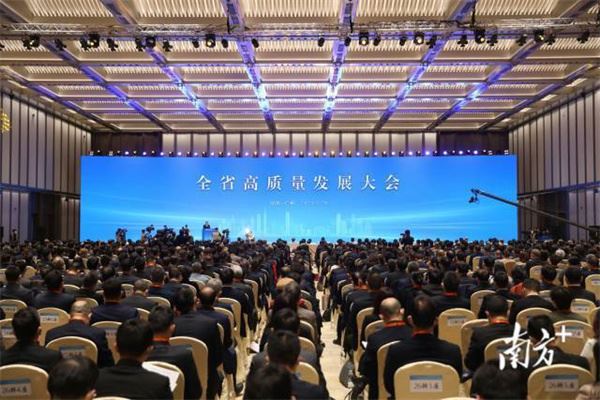 On Jan. 28, the first working day of the Year of Rabbit, Guangdong holds the provincial high-quality development meeting.
The meeting sees participation of 1000 persons offline and 25000 persons online, including representatives from over 500 enterprises.
The meeting focuses on key projects and platforms construction, effective investment, real economy, ensuring the fundamental role of the manufacturing industry, innovation driven development strategy, rural area revitalization, coordinated development between urban and rural areas, enhancement of the efficiency of finance serving the real economy, expansion of all-around opening up through rolling out a slew of integrated measures in foreign trade, foreign investment, foreign outsourcing, foreign economic cooperation and overseas talent attraction, creation of an international, market-oriented and law-based business environment.
Author: Wing